This year more than 30 Holy Cross students entered the Ipswich Poetry Feast competition. Founded 16 years ago, the international competition initiated by the Ipswich City Council and supported by the local community commemorates Henry Lawson's famous poem The Babies of Walloon. Written in 1891, the poem recounts the tragic drowning of two young sisters in a Walloon waterhole.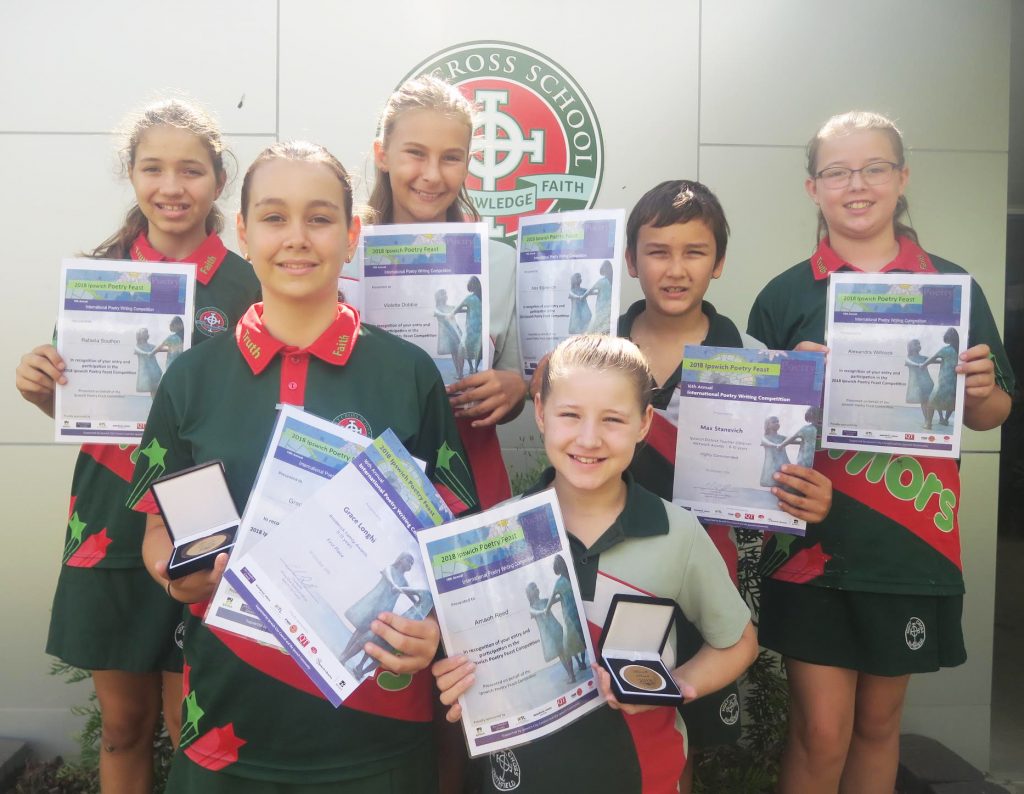 On October 19 at an official awards presentation ceremony at the North Ipswich Reserve Corporate Centre, Holy Cross achieved amazing results as the winners were announced. Violette Dobbie, Max Stanevich and Alexandra Woollcock received Highly Commended Awards while Rafaela Southon placed third in the 10-12 years section with her poem, The Tanami. Amaeh Reed was the overall winner of the 8-10 age group with her poem, Henry's Poem and Grace Longhi received overall (equal) first place in the 10-12 age group with her poem, The Mansion That Time Forgot.
"The winners received a beautiful bronze medallion and certificate," tells Holy Cross teacher Leanne Morton. "All the winning entries were from the Holy Cross Reading Enrichment group. The judges were over the moon and we received amazing feedback on our students' submissions."
Overall School Award
Holy Cross also received the Overall School Award – the first time this award has been won outside South East Queensland. The School Award is awarded to one school each year on the basis of genuine commitment to, and engagement with, the spirit of the Ipswich Poetry Feast. This included a cash prize for Holy Cross.
"It was an amazing achievement and our thanks go to Ipswich Libraries for coordinating this competition, and to all the supporters and sponsors of this fantastic event."