Students spanning from Innisfail in the south to Mossman in the north have come together to learn from the best in the business in a creative holiday workshop.
A group of young amateur illustrators and budding writers have gathered at Holy Cross School for the 'Write like an Author' and 'Draw like an Illustrator' school holiday workshops. The four-day workshops, aimed at kids aged nine to 14 from various schools throughout the region, were led by international award-winning author and writing coach Brian Falkner alongside local artist Hayley Gillespie, who is known for her colourful, captivating and whimsical works.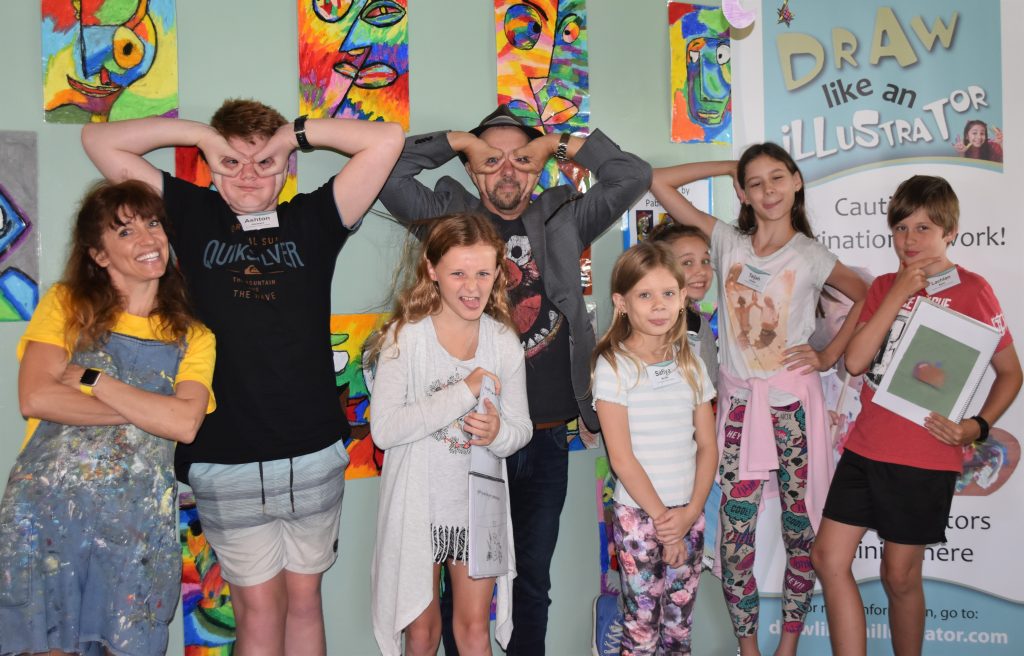 "These workshops are to support the larger Cairns Catholic Education strategic goal of improving student writing," explains Holy Cross Teacher Librarian, Joanne Neil, who organised for the creative duo to team up for this exciting educational experience. "Workshops like these are very limited for our FNQ children, which is why I have liaised with Brian Falkner to hold them. As a Teacher Librarian, I want to give our students a place to get excited about all things books, such as the writing and illustration process, as well as experience the collaborative engagement between authors and illustrators."
Under Hayley's expert guidance, the creative kids eagerly learnt about thumbnails, storyboarding, character development, how to creatively interpret the written word and how to explore colour and texture in new ways, while Brian's bunch of wordsmiths developed their writing skills, workshopped ideas and discovered how to write like professionals.
The two teams then joined forces, finding private nooks and colourful corners in the Holy Cross library to see the power of creative writing and illustration come to life as the young writers briefed the illustrators on how they envisioned their story being represented visually. In the process, the future authors and illustrators, who included past and present Holy Cross students, expanded their networks as well as their skills as they collaborated to produce a final published product.
"Brian will be publishing the book independently through Falkner Books. The book can be purchased via his website and will cost $20."
Like and follow Holy Cross on Facebook for information on future holiday workshops, or go to Write like an Author or Hayley Gillespie for more information from the experts.