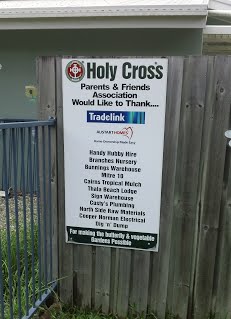 Holy Cross has adopted many environmental initiatives.
They include recycling, earthworm farming, composting, energy reduction, vegetable and herb gardening, biodiversity and litter reduction. Holy Cross has been able to achieve this through the generosity and hard work of our Parents and Friends Association and Mr Terry Whouley, the school groundsman.
Holy Cross also has a team of teachers and students that work on these initiatives. These teachers allow time in their daily programs for these activities and roster children onto recycling, gardening and worm farming activities. Many businesses in the community have also contributed to the gardens.